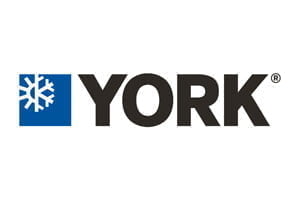 With a full spectrum of residential and commercial products, York makes it easy for you to sell and install your next project . . . fast.
Studies show that selling a National Brand with National advertising can more that double your sales of air conditioning equipment. So if you are not now selling a national brand why not step up to selling York. Not only is York a great brand but you will be a partner with one of the most progressive, customer focused distributors in the United States. Also you will be selling Equipment backed by the Good Housekeeping Seal of Approval. 95% of homeowners surveyed said that the seal represents a product's superiority and/or that it will perform as promised.
One of the advantages of being a York dealer is the number of leads that we will refer to you from the most productive lead generation systems in the U.S. When home & building owners want to purchase air conditioning as one of our dealers you will be the dealer to be the most likely to get the lead.
York has made its mark in the HVAC industry with more the 130 years of design and innovation. Today, we take that commitment one step further with resources designed to strengthen and grow your business. York offers dealers and distributors the best resources in the industry, including:
Worlds Smallest 13 SEER Condensing Unit
Least expensive and easiest to install zoning system (Installs in less then 10 minutes)
Crane Delivery Service
Rapid Delivery service
Full Line of Residential Products
Full Line of Commercial Products
York Contractor/Dealer Website
ASHRAE 90.1 Compliant
Extended Warranties
Home Comfort Financing
Truck Identification
Outdoor Signage
Business Training University (BTU)
National TV, Magazine and Yellow Pages Advertising
Consumer Toll-Free Number
Co-Op Advertising
Seasonal Promotions
Custom Imprinted Ad Specialties
Sign up to be a York dealer by contacting Jessica Gonzalez at (800) 937-7222