US Air Conditioning Distributor's Stores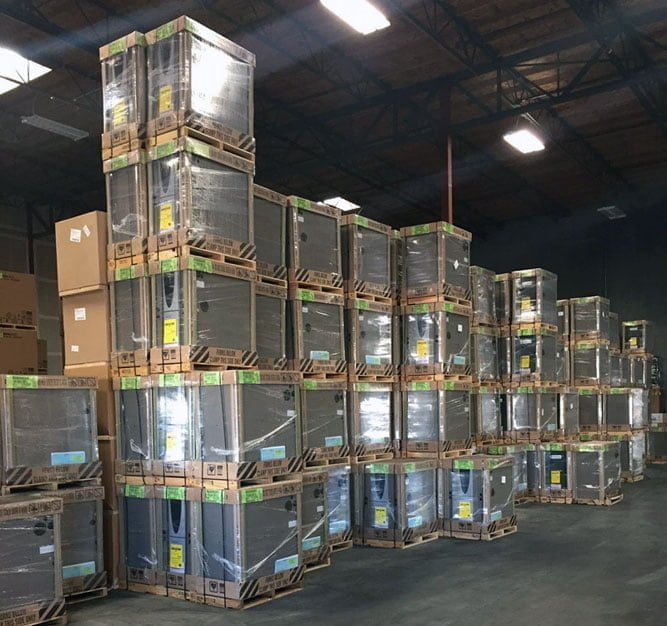 US Air Conditioning Distributor's stores are stocked with thousands of products with immediate availability, while our hubs stock tens of thousands of products for next-day delivery.
Our goal is to service your product needs quickly and accurately. You can check online for delivery times for your orders.
Our association with major manufacturers in the HVAC/R industry means that we offer the industry's best brands with the best warranties.
With more than 1 million square feet of warehouse and distribution space, we are able to carry the inventory needed to keep our customers supplied with the equipment & tools they need.
US Air Conditioning Distributors HVAC Parts Near Me
When you need parts fast, US Air Conditioning Distributors is a one-stop wholesale for HVAC for residential, commercial & industrial. We carry HVAC equipment, controls, parts, supplies, and sheet metal. Stop wasting time on hold or in line. Just snap a picture of order lists, parts name plates & text the branch number!
Please note: We require a valid contractor's license to purchase product from our stores. Please inquire for details.
We have HVAC stores in Northern California, Southern California, Arizona, Idaho, Nevada & Utah.