Up through the early 2000's, mercury thermostats were still being used to control heating and air conditioning units in homes and buildings.
Today, mercury thermostats are no longer produced. And, more importantly, the law requires that anyone replacing a mercury containing thermostat properly dispose of the unit.
All US Air Conditioning Distributors locations have mercury thermostat recycling bins so customers can drop off mercury thermostats that have been removed from homes and buildings.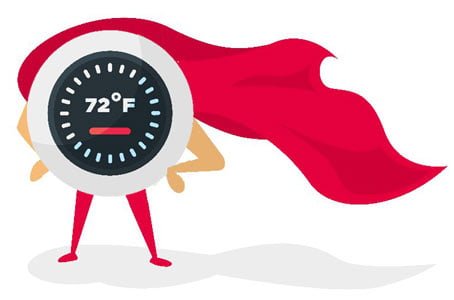 Does my thermostat contain mercury?
If your thermostat uses a dial or lever to set the temperature, chances are it contains a small amount of mercury. Homes or buildings built prior to 2002 may have mercury containing thermostats. Non-programmable thermostats may contain mercury. Carefully remove the thermostat cover and look for a small ampule that contains mercury. Mercury thermostats are safe as long as the ampule containing mercury remains intact. When you or your HVAC technician, your general contractor or a representative from your local utility company comes to replace your thermostat or upgrade your HVAC system, it is important to ensure that the old mercury thermostat is disposed of properly. The law requires that anyone removing a thermostat ensures its safe and proper disposal.