The Fieldpiece family of products has many things in common. They're tough, versatile, innovative and can handle the demands of working in HVACR. That's because of something else they all have in common – they were all designed with the idea that every HVACR professional in the field deserves the best tools possible.
For more than 30 years, we've turned this premise into the widest range of HVACR tools on the market. This family of tools is exactly what the professional needs. How'd we do it? It's simple, actually. We listened to professionals in the field to determine exactly what they need and turned out products that solve the everyday problems they confront.
We're proud of our family of products and even more proud of the family of engineers at Fieldpiece who designed, developed and tested them with YOU in mind.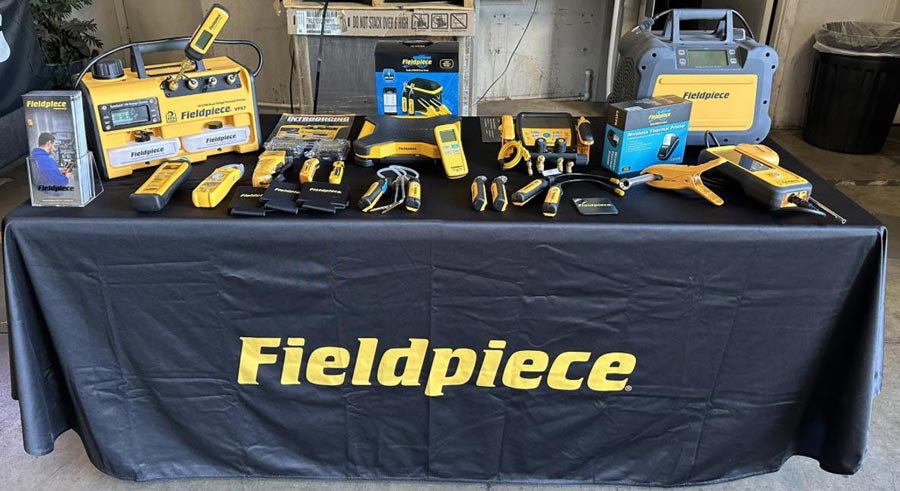 REFRIGERANT SCALE – 110LB CAPACITY
Big enough to comfortably fit a canister, but compact and light weight enough to carry easily Heavy Duty – Has the ruggedness needed for the HVAC field with thick aluminum walls to maintain accuracy, and rubber feet and rubber pad to soften the impact of daily use Charging and Recovery Alarms – Quickly set a charge or recovery alarm using the big numeric keypad with-out scrolling through digits
PART #: SRS1