2023 Department of Energy
Regulatory Requirements
Providing you with the resources you need to understand how these new minimum efficiency requirements from the DOE will impact both the industry and your business.
On January 1, 2023, the Department of Energy (DOE) will enact new minimum efficiency requirements for residential and commercial HVAC equipment.*
As an HVAC Distributor leader, we know how valuable it is to make this transition as smooth as possible. We sell products that meet the new requirements so you can continue to sell energy efficient products. Download the York® guidebook that will provide everything you need to know, including a map that outlines regional minimum efficiency standards.
*2023 minimum efficiency requirements apply ONLY to single-phase residential HVAC units; three-phase units are expected to be addressed in 2025.
New nomenclature
Minimum efficiency reduction
Retesting
Test procedure changes
Airflow set point on indoor blowers, including fan coils and furnaces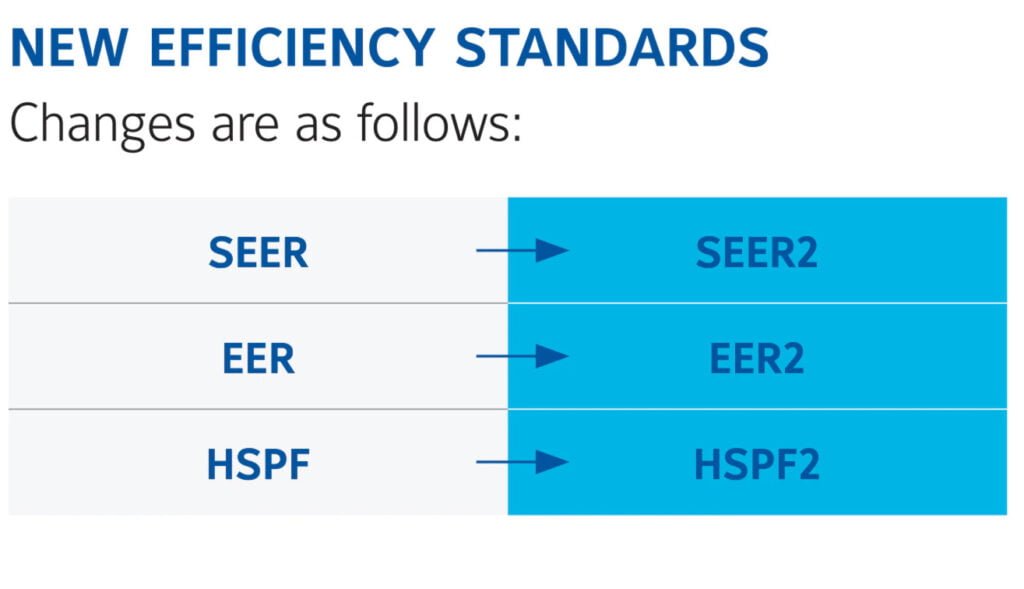 2023 DOE Regulations Video Overview
Chris Forth, Vice President, Regulatory, Codes & Environmental Affairs at Johnson Controls, reviews new nomenclature and new testing procedures. He goes on to share how individual regions are affected and answers commonly asked questions about the new minimum efficiency requirements.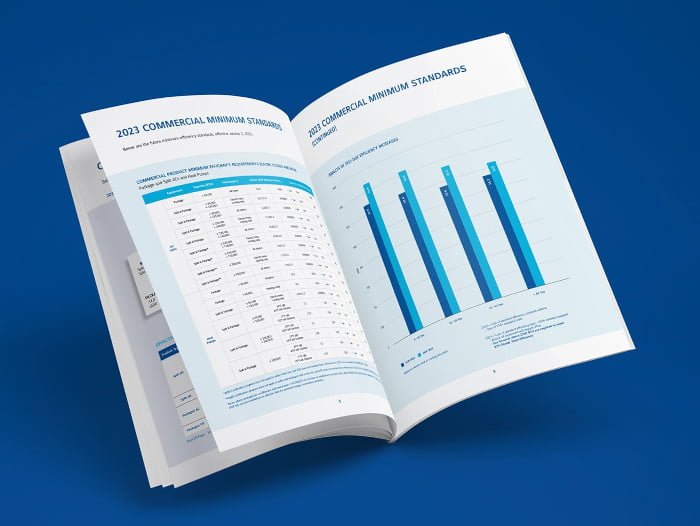 2023 Regulatory Requirements Guidebook
The purpose of the new 2023 regulations is to continue efforts to reduce energy consumption in the United States. In order to make this transition as smooth as possible, it's important to understand these changing requirements. In this guidebook, you'll find:
An overview of the regulatory changes
New testing and measurement changes
Current and future efficiency standards
DOE enforcement and how to avoid noncompliance
Johnson Controls preparation plans
FAQs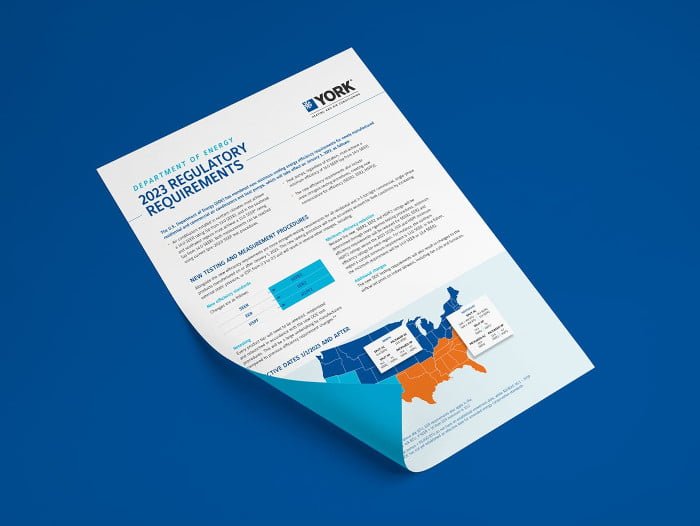 2023 DOE Regulations Residential Summary Sheet
We've created this sheet as a resource to use as a quick reference when keeping these upcoming regulatory changes in mind. In this summary sheet, you'll learn about:
New energy efficiency requirements for all residential and light commercial air conditioners and heat pumps
New testing and measurement procedures
How Johnson Controls is preparing for the new requirements
How you can prepare for the change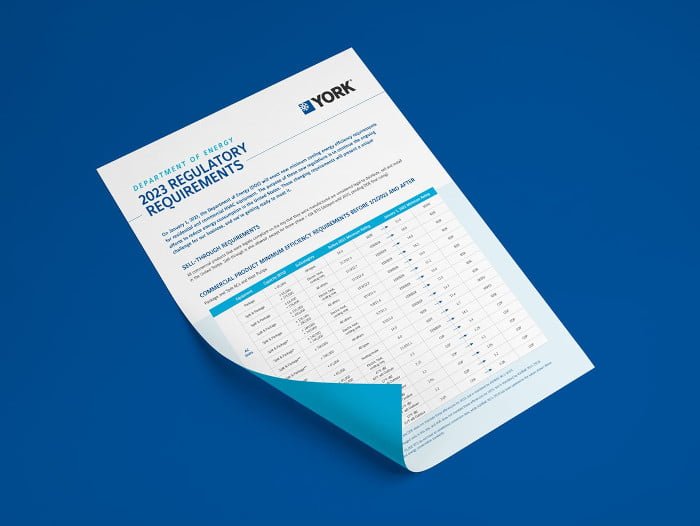 2023 DOE Regulations Commercial Summary Sheet
We've created this sheet as a resource to use as a quick reference when keeping these upcoming regulatory changes in mind. In this summary sheet, you'll learn about:
New energy efficiency requirements for all commercial air conditioners and heat pumps
New testing and measurement procedures
How Johnson Controls is preparing for the new requirements
How you can prepare for the change